KEFA Performance Horses is a full service training and sales barn located at Starr Vaughn Equestrian in Elk Grove, California.  Started in 2003 by husband and wife team Kevin & Ericka Reinig, it offers a full range of services that includes breed show preparation, starting horses under saddle, training in free jumping, Mare Performance Test preparation, training for horse and rider (for competition or other) and sales.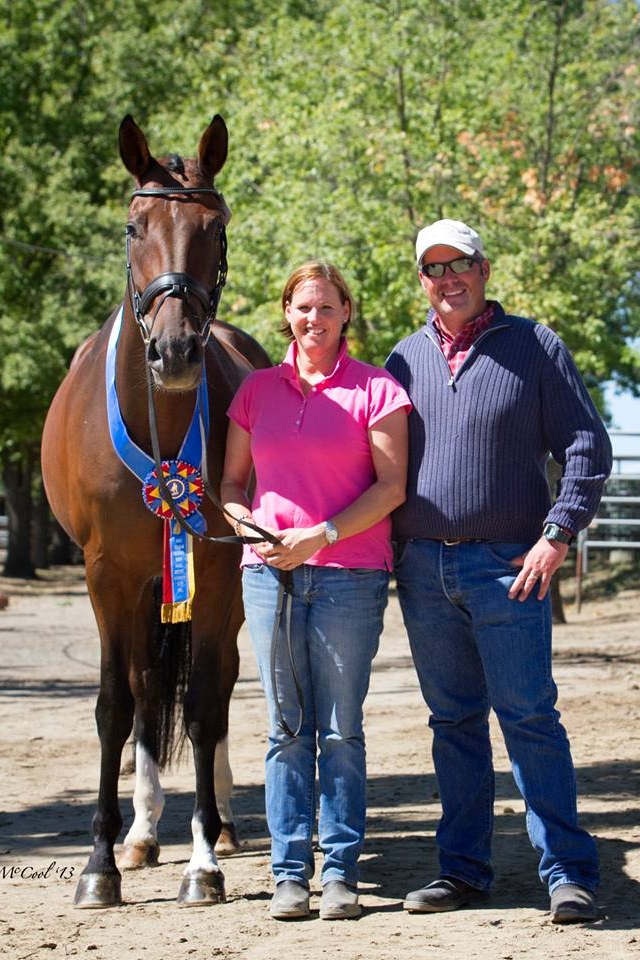 Head trainer, Ericka, started her riding career at age 4 with her pony, Rosie, launching Ericka on the path to being an elegant and sensitive rider and trainer.
At the age of thirteen, Ericka went to work for Glenwood Farms in Glen Ellen, CA, where she began to learn about breeding and training young horses. She worked with broodmares and foals in exchange for the opportunity to ride and compete. After Glenwood Farms relocated to Wilton, CA, in 1985, Ericka remained in the Glen Ellen area, riding, training, and showing young horses for various breeders.
At the age of 19, she worked exclusively for the equestrian center at Chalk Hill Winery where she continued to ride and compete. In 1992, Ericka decided to focus on breeding, starting young horses and preparing them for sale. She moved to Wilton, returning to Glenwood Farms as an auction rider and assistant trainer.
She started innumerable young horses for the auctions at Glenwood and prepared many mares for the Hanoverian Mare Performance Test (which evaluates a mare's rideability, gaits and jumping talent, along with her temperament and character). Among her many MPT winners are EM Reminsce (Rio Grande/Pik Solo), EM Filoli (Fabriano/Maurice), and EM Fuerst Avenue (Fürst Gotthard/Prinz Gaylord).
Ericka's favorite part of training is being able to see the successful outcome of a sale. "There's nothing better than going to a show and seeing a horse in competition that we  started and sold," Ericka says. Of course, she loves competing and doing the MPT with her clients' and their horses.
Ericka has had many successes in the show ring, some career highlights include: USDF Bronze and Silver Medals; participating in the FEI Five Year Old National Championships in Kentucky on Donavan; receiving an 8.33 on the domestically bred mare Fuerst Avenue at the MPT; and twice winning CDS Horse of the Year on Joan Cinquini's Hanoverian mare, Fraktura. Ericka credits her success to the support and encouragement she receives from KEFA Performance Horses and their clients.
The other half of the KEFA team is sales and business manager, Kevin, who started his equestrian career at a young age as an auction groom at Glenwood Farms in Wilton, CA.  During his tenure, he learned about breeding, working with brood mares, stallions,  young horses, and, in his later years, learned how to put on quality horse auctions. Kevin worked his way through college as the assistant breeding manager at Glenwood Farms and, after graduating from Sacramento State University with a Bachelor's Degree in Finance, went to work in a community bank in Elk Grove as a loan officer – while still working at the farm on weekends. However, his love and talent in the equestrian world was too strong and, after two years, Kevin said adieu to banking and returned full time to his true career.